An online map, tailor-made by you. With your information. Published by you.
You have your own idea of looking at maps. You are the professional who knows what the map should be about. Maybe you are interested in public space, in parks, environmental data or in the intricate networks of electricity and water. Probably you want to combine different features. But most of all, you are interested in showing the information that you need in your work. No more, and definitely no less. You can do this with your Tailormap GIS-viewer.
Using the easy and accessible Tailormap interface you are in charge of the data you want to combine and publish. What functions and buttons you'd like to add. You decide on your map style and legend, fitting your organisation's style. You make your own webmaps and publish them online, to be used by colleagues and customers in their work. With Tailormap, you'll make maps that connect!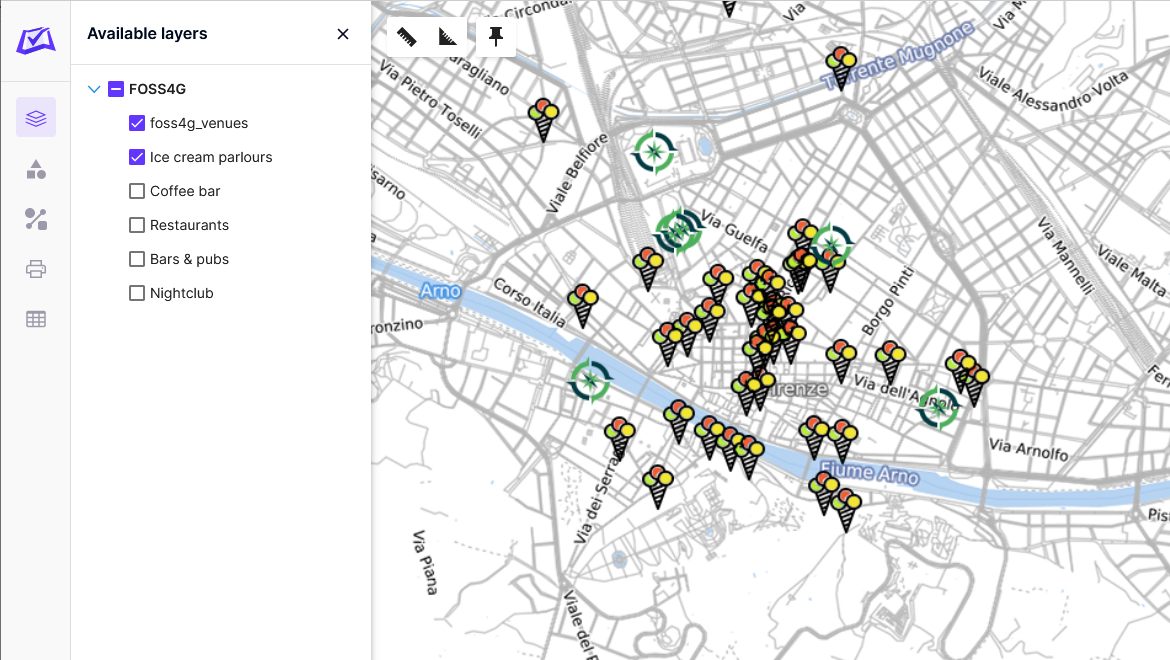 play
Open standards by design

Lightning fast

100% open source
Who uses Tailormap GIS-viewer?
Tailormap can be used by any organisation or professional using spatial data. In making design decisions for public space, maintenance planning for a park, or getting insights in a large industrial complex. In social and environmental issues, like the energy transitions, water management, or the search for housing locations for refugees. Think governmental organisations, engineering and consultancy firms, event organisers or tourism organisations. The use of Tailormap extends as far as your spatial creativity.
You can use the GIS-viewer in different stages of policy-making and implementation, for example when you:
want to have a current en exact view of the public space (or another area of interest)
are making new spatial plans and need to take current plans and developments into account
need to create a map for colleagues or clients showing all relevant information
want to make procedures more efficient: colleagues can use the map as an entry point for retrieving the actual data, even edit them through the map.
Tailormap pushes on where other mapviewers just stop…
Use your own easy to configure or predefined filters (for example, houses built before 1960), use spatial analysis (which treas are located within five meters from a sewer pipe) or edit your data online. That gives you the insights you need!